First, let me say I'm sorry. I've neglected this little Sunday Morning feature since my "comeback" a few weeks ago. I'm getting back on the ball now...I think.
The Album: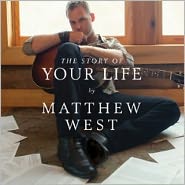 The Lyrics:
You must, you must think I'm strong
To give me what I'm going through
Well, forgive me, Forgive me if I'm wrong
But this looks like more than I can do
On my own
Chorus:
I know I'm not strong enough to be
everything that I'm supposed to be
I give up
I'm not strong enough
Hands of mercy won't you cover me
Lord right now I'm asking you to be
Strong enough
Strong enough
For the both of us
Well, maybe, maybe that's the point
To reach the point of giving up,
Cause when I'm finally, finally at rock bottom
Well, that's when I start looking up
And reaching out
Cause I'm broken
Down to nothing
But I'm still holding on to the one thing
You are God
and you are strong
When I am weak
I can do all things
Through Christ who gives me strength
And I don't have to be
Strong enough
Strong enough
The Video:
This song brought me to tears last summer while I was driving to the hospital where my husband was having tests for what turned out to be a cardiac close call. It echoed in my heart again last Christmas when he totaled his truck, and again late this winter when I felt frozen with the stress of moving.
I can do
all things
, but not on my own, only through Christ who gives me strength. In His strength, there is nothing I cannot do.
God doesn't expect me to be strong on my own. He doesn't
want
me to be strong on my own. He wants me to call on Him, draw on His strength because He is "strong enough for the both of us."
Click here
to read the story that inspired Matthew West write this encouraging song. This story makes all my stresses seem like a walk in the park.