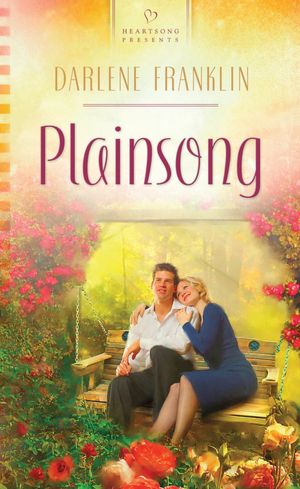 From the Cover:
It is better to take refuge in the Lord than to trust in human beings. It is better to take refuge in the Lord than to trust in princes.
~Psalm 118:8-9
Michelle longs for a storybook romance. Homeless and jobless, Michelle Morris visits her friend Carrie in Denver to find a new job. She quickly envies Carrie's married life and wishes she could have a happily-ever-after of her own. What she doesn't Realize is her knight in shining armor is about to sweep her off her feet--and love is much more complicated than she imagined.
Joe Knight lives by a code of chivalry and honor. As he spends more time with Michelle, he wants to protect her, fight her battles for her. He wants to be her strong knight, but feels more like a bungling squire. Does he have what it takes to be the man Michelle needs?
As their picture-perfect romance starts to hit reality, can Michelle and Joe overcome life's obstacles and find a love that truly ends in happily ever after?
Andrea's Take: ****4 stars
The heroine in
Plainsong
is the character of note I mentioned in last week's review of
Romanian Rhapsody
. I must apologize. I called her Michelle Miller. In fact, as you may have noticed her name is Michelle
Morris
.
Michelle is at an uncertain place in her life, and is listening for God's will. When her relationship with Joe grows serious, she wisely refuses to act on impulse. She waits and God opens--and closes--doors to show her His perfect plan. Joe, the impulsive one in the relationship, doesn't act quite so wisely, but he makes up for it in his dedication to chivalry. He struggles when circumstances move beyond his control, but Michelle, his family and friends are there to remind him of the truth of the verses quoted above.
I enjoyed this sweet story. I generally like to know more about the characters' pasts than we learn of Michelle's in this book, but I understand the need to use words wisely in the short format offered by Heartsong Presents. As in the previous book, Darlene Franklin does this beautifully, using her words for the more important purpose of moving the story forward.
I love how Joe's hometown of Ulysses, Colorado celebrates their namesake (who happens to be one of my favorite Greek heroes) with their Odyssey Days Festival.
Characters to Watch:
Nel Knight - An eccentric Anglo-phile, Joe's mother heads her family with grace and love that comes from her deep faith in God. She is a joy to read.
Sonia Oliveira - a close friend of Joe's who helps him come to terms with some issues he hasn't given over to God.
The comment section is open starting now. Leave a comment to be entered in the drawing for
all three
books in this series,
Romanian Rhapsody, Plainsong,
and
Knight Music
(which I will review next week).
You get one extra entry for following my blog through GFC or on email. US addresses only please.
The drawing will be open until 11:59 pm, Thursday, January 5, 2012. I will announce the winner on January 6, during a week of posts devoted to that day - Epiphany. I hope to post an interview with the wonderful author of these books, Darlene Franklin, on that day as well.
If you don't know much about Epiphany, come back next week and we'll learn about it together