Wow! What a week! Deadlines are killer for a super-procrastinator like me. But I got all the interviews posted on time, I kept up pretty well with comments.
And, most importantly I've picked the winners on the day I promised. More on that later...
Stephanie Grace Whitson
First, I want to thank my amazing authors
Penny Zeller
Anne Mateer
Elizabeth Camden
Lovely?
I'll answer that: Resoundingly Yes! They are lovely, inside and out. This Birthday Bash would have been awfully dull without their participation. I cannot thank them enough. I suppose I'll just have to read all their books and gush profusely about how wonderful they are.
Second, I want to thank my readers. Even with lovely interviews by all these lovely ladies, this event would have fallen flat (in direct proportion to my ego) if the readers hadn't stopped by and left comments and entered giveaways. I started this week with 1,306 hits to this site (approximately 109 pageviews per month). At the time of this typing, I'm sitting at 1,553. Now that's an amazing week!
A special thanks to all who liked my blog enough to follow it. I started the week with 15 Google Friend Connect Followers. Now I have 22. A few of you subscribed by email too (4 I can count off the top of my head). I know I kinda bribed you ;) but I hope you enjoy what you read here. I won't promise it will always be "normal," but it should never be boring.
Now for the moment you've all been waiting for...
The winner of A Most Unsuitable Match by Stephanie Grace Whitson is...karenk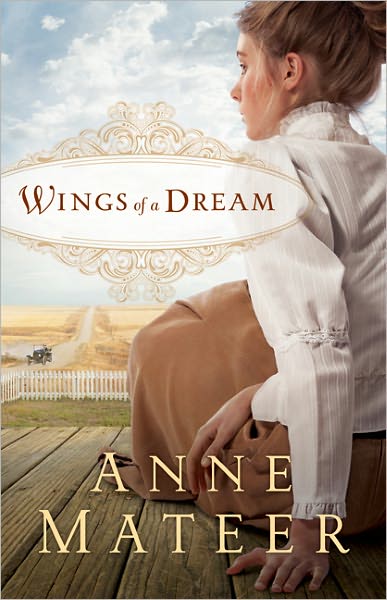 And Finally...The winner of Wings of a Dream by Anne Mateer is...Jen
Congratulations to all the winners, and thanks once again for stopping by to run up my hit counter ;) I think you will all enjoy your prizes. Perhaps you'll pass them on to other lucky readers. Or perhaps they'll find a spot on your keeper shelf
Since I've just given my copies away, I may have to put them all on my Christmas list.
Come back tomorrow to see what I thought of the movie The Tourist.